We invite you to join us for this very special Photo event with complimentary drinks and hors d'oeuvres on December 4th 2018 from 6 pm to 9 pm.
The Vision Excellence Awards Opening Cocktail and Ceremony will take place at the Miami International University of Art & Design, located in the heart of Miami Art & Entertainment at 1501 Biscayne Boulevard, Miami, FL 33132 –
Please RSVP by following this link: https://goo.gl/XfWX9L
In partnership with Epson, Hahnemühle , Image Pro International, Art Media studio , Maison de la Photographie and catered by chef vincent Catala and Evercook . The Miami Photo Center will present the Exhibition of the 4 winners of the Vision Excellence Awards 2018.
The Vision Excellence Awards have been created to give photographers a platform to exhibit and help them promote their work to a wide selection of professionals in the field. During a month the work of the winners will be exhibited at Miami International University of Art & Design.
Applicants were given the possibility to present their work in 4 different categories:
Unleash Your Creativity Portrait Exhibition: Open internationally to both amateurs and professionals. This Portrait Exhibition can be commercial, fine art or alternative. Unique or captivating portraits are recommended. Portraits can consist of people, animals or pets, but not works of art. Photoshop is permitted.
Unleash Your Creativity Portrait category Winner: Reka Nyari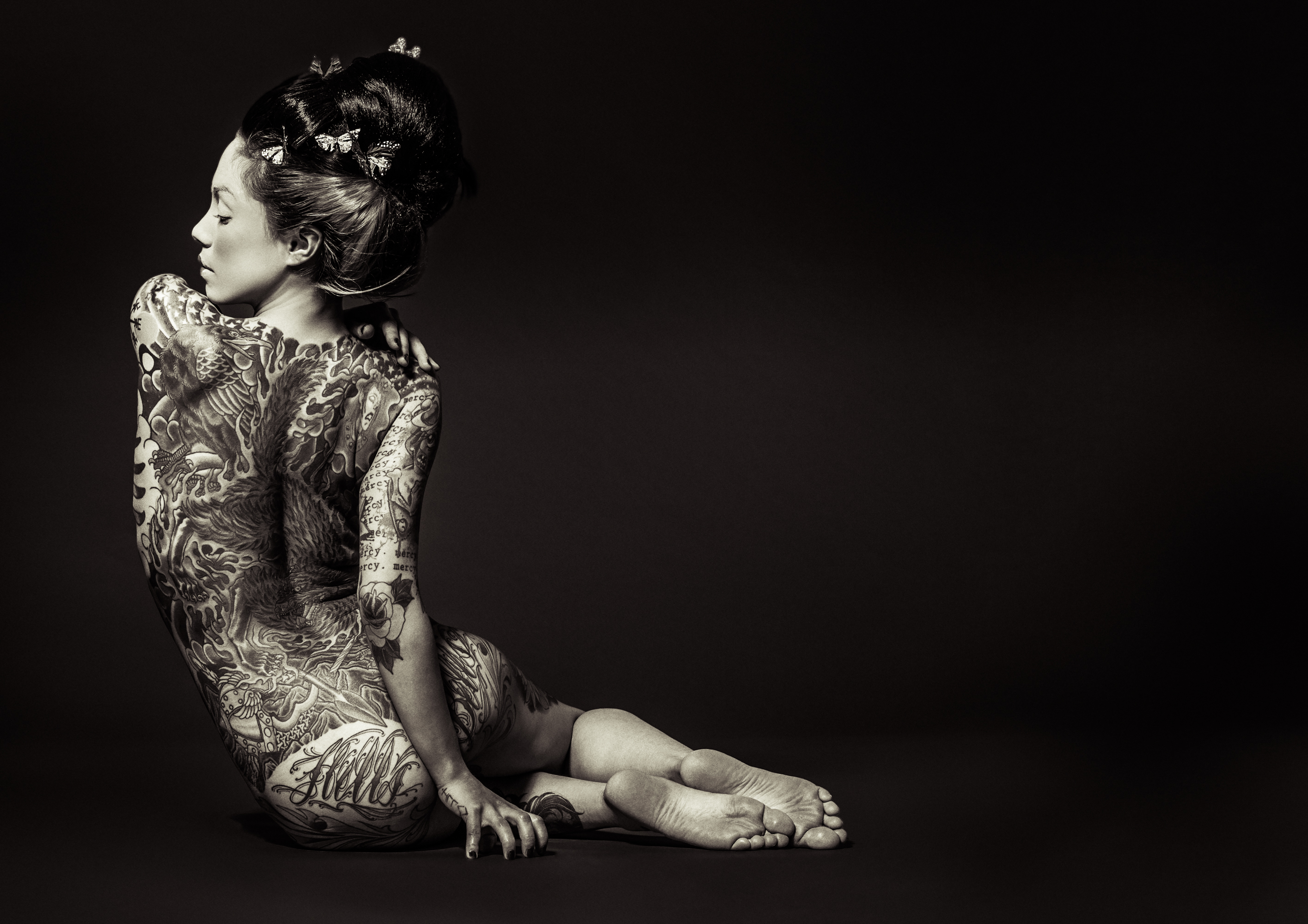 Living and working in New York City, Reka Nyari's practice spans from fashion and fine art photography and videography, to elaborate installation and performance pieces.
Born in 1979 in Helsinki, and raised in Finland and Hungary, Nyari came to New York City at the age of seventeen. After studying at The School of Visual Arts, she started modeling and discovered her interest for photography. The cinematography and eccentric narratives of Roman Polanski and David Lynch influence her work as much as the art of Helmut Newton, Guy Bourdin, Miles Aldridge and Cindy Sherman. Her work has been exhibited in numerous galleries in the United States and Europe. She has received awards from prestigious organizations, including first place Winner of International Photography Awards (IPA) 2010, Beauty Pro Category. Her 225 page Monograph titled "Femme Fatale: Female Erotic Photography" is published in 6 languages and sold worldwide. Her commercial client list is extensive and includes Kiki de Montparnasse, Fleur du Mal, RADO Switzerland, AOL, Liz Claiborne, Make Up Forever, DC Comics, Sally Hansen and Ultra Records. Her work has appeared in numerous magazines, including Esquire, Vanity Fair, Tatler, Korean Cosmopolitan, and Vogue.
Fine Art Exhibition: Open internationally to both amateurs and professionals. Fine art photographs are photographs created by the vision of the artist as photographer. Fine art photography stands in contrast to photojournalism, which provides a documentary visual account of specific subjects and events rather than the subjective intent of the photographer.
Fine Art category Winner : Daisy Johnson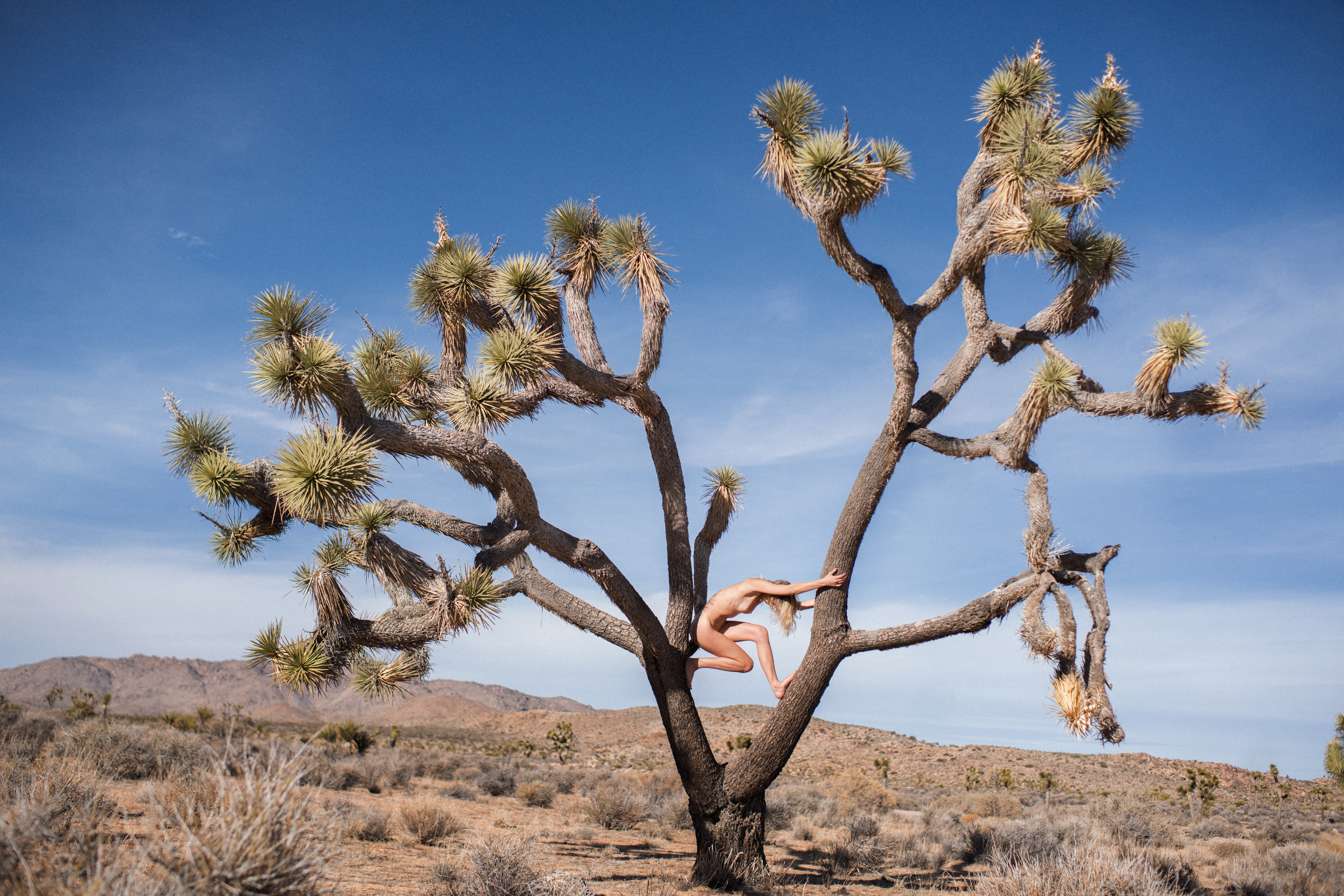 Photographer Daisy Johnson (b. 1987, New York, NY) currently lives and works in New York City's East Village. Daisy was a Visual Art major at Brown University, where she received a Bachelor of Arts degree in 2010. While her formal education provided her with the fundamental tools of photography, Daisy sites the time she spent assisting photographers such as Steven Klein, Ben Watts and Mark Seliger as critical to her artistic development. Daisy has been working freelance since 2011, specializing in fashion and portrait photography.
Daisy's diverse portfolio of work has appeared in publications such as: New York Magazine, W, Interview, Maxim, Zink, The Daily News, Avenue, and Hamptons Magazine; her clients have included brands such as, the NY Jets, Brooklyn Nets, Thom Browne, MADE for Macy's, Kaelen, Glass, and Way It Should Be.
Shooting the World Exhibition: Open internationally to both amateurs and professionals, this exhibition features subjects in candid situations within public places and does not necessitate the presence of a street or even the urban environment. It simply refers to a place where human activity can be seen, a place to observe and capture social interaction.
Shooting the World category Winner: Pieter de Vos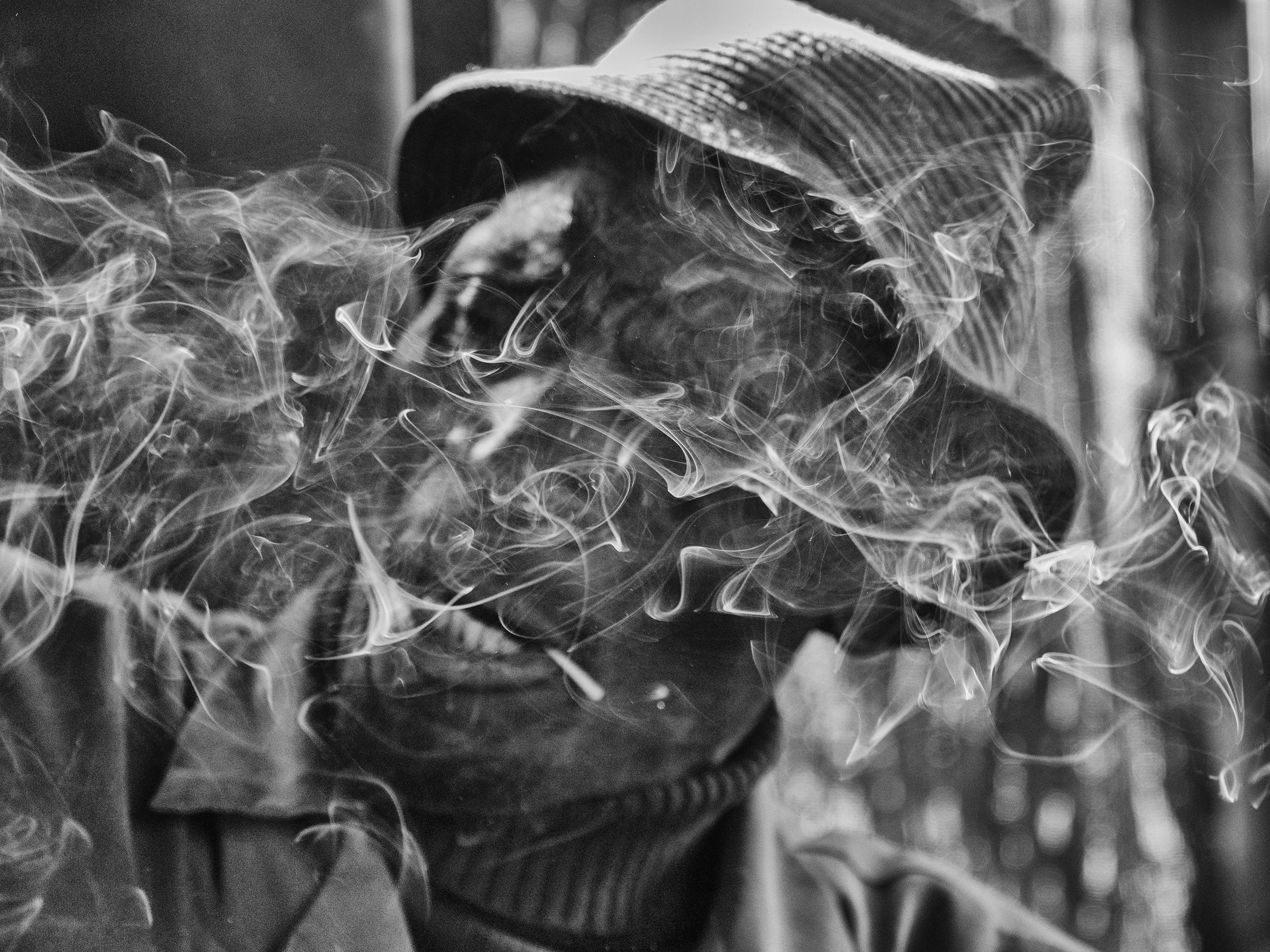 Pieter de Vos is a documentary photographer, facilitator, and engaged academic. He has a PhD in Anthropology from the University of Alberta. His research focuses on using narrative and visual methods to explore community understandings of home and belonging. He has recently started venturing into the world of human-centred design, which resonates with his commitment to honouring the stories people live by.
Over the past several years, Pieter has enriched his practice by using participatory photography, digital storytelling, and arts-based methods to expand the possibilities for collaboration and dialogue. He has facilitated workshops using these methods in South Africa, Kenya, Sweden, Tanzania, Pakistan, Haiti, and the USA. These community-based projects have animated the dialogue on poverty and homelessness, HIV/AIDS, childhood injury, and gender relations.
Unleash your Creativity Open Exhibition: This is our open Project Exhibition:  There is no theme for this exhibition. We want to see your creativity in complete freedom of expression.
Unleash your Creativity Open Exhibit category Winner: Mikhail Batrak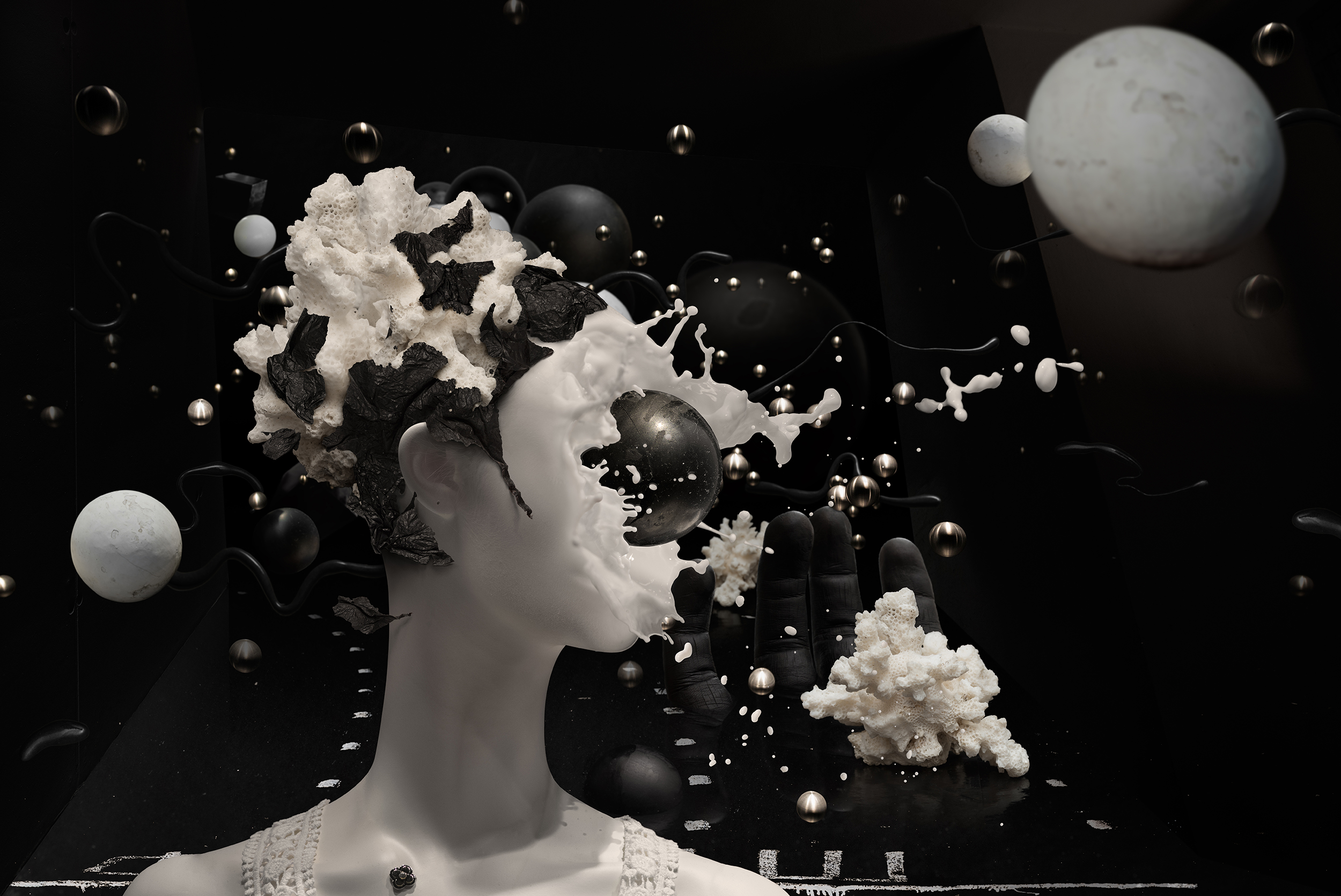 Mikhail Batrak is a Ukrainian artist whose work examines the relationship between perception, Surrealism and empiricism. His creative process involves taking photographs with a digital camera and manipulating the results using computer software, combining disparate elements to create unexpected hybrid images. Drawing on techniques such as photomontage, digital drawing and collage, he updates the tropes of Surrealism for the digital age, utilising the visual language and style of the movement to pursue his own vision.
Judges Information
Mark Mann is a celebrity and advertising photographer. He was born in Glasgow, where he lived until he went to study in the prestigious photographic program at Manchester Polytechnic. Before long, the recent graduate was assisting innovative fashion photographers Nick Knight and Miles Aldridge, learning the ropes and building his own body of work. Three years later, Mark started shooting on his own, relocating to New York City. Mark Mann is affiliated with Leica.
Vincent Versace is an internationally recognized pioneer in the art and science of digital photography. His passion for natural light photography is manifest not only in his work but also through his role as a creative and technical leader, contributing to innovative breakthroughs across the entire digital image value chain. Vincent Versace is a Nikon Ambassador.
Miami photographer Brian Smith is the luckiest guy on the planet. He won a Pulitzer Prize at 25, he's told Bill Gates exactly what to do for an entire hour, appeared on The X Factor, exhibited at the Library of Congress, dined with the President, hung with Richard Branson on Necker Island, gotten drunk with George Clooney, shared cupcakes with Anne Hathaway and married the most beautiful woman he ever laid eyes on… Brian Smith is a Sony Artisan of Imagery.
A gifted photographer and artist, Eddie Tapp has become a tireless educator for professional photographers and a prominent figure in the world of digital imaging. His digital imaging seminars have been hosted around the world, and he's a regular consultant to businesses large and small. Today, he's recognized as one of the top experts on digital photography and Photoshop in the world. With a reputation as an authority on workflow, color management, and Photoshop, he is associated with some of the world's most prominent photographic manufacturers and distributors. Eddie Tapp is part of the Canon Explorers of Light program.
Rafael Concepcion (RC) is the author of the bestselling book "Get Your Photography on the Web" a step by step book for photographers looking to develop their own websites without code, and "The HDR Book – Unlocking the Pro's Hottest Post-Processing Techniques" by Peachpit Press. Rafael is a Adobe Certified Instructor.
As a wedding photographer Cliff Mautner is serving both Philadelphia and New York. I'm perhaps best known for my authentic, dramatic, and timeless photography. Light, texture, dimension, mood, composition, anticipation, passion, emotion, energy, romance, and relationships are the elements that I'll use to create your inspiring and timeless wedding photos. In terms of approach, I'll focus on chronicling your day organically. In other words, I'll photograph you, your family, and your friends in a way that reflects the natural nuances and uniqueness that is your wedding. Cliff Mautner is a Nikon Ambassador.
We are looking forward to see you for this very special Photo event with complementary drinks and hors d'oeuvres on December 4th 2018 from 6 pm to 9 pm.
The Vision Excellence Awards Opening Cocktail and Ceremony will take place at the Miami International University of Art & Design, located in the heart of Miami Art & Entertainment at 1501 Biscayne Boulevard, Miami, FL 33132 –
Please RSVP by following this link: https://goo.gl/XfWX9L
Here are the different option to park for the event: